Meet your Team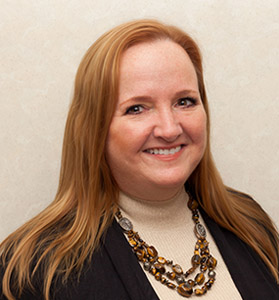 Dr. Jennifer Hamilton •
DDS
There is a reason people keep coming to Jennifer Hamilton, DDS. It's because our main goal is to improve the lives of those we serve. Dr. Hamilton has been practicing in Waunakee for over 25 years, providing exceptional customer service and quality care one patient at a time. She recognizes that her patients are unique individuals and wants to build a lifelong relationship with each one.
Dr. Hamilton attended Marquette University majoring in biology/pre-dental studies. After taking the dental aptitude test, she was invited to enter Marquette's dental school prior to receiving her bachelor's degree. She graduated from Marquette University School of Dentistry in 1989, and upon graduation was a commissioned officer in the U.S. Public Health Service. She has been practicing in Waunakee since she opened her private practice in 1990. Dr. Hamilton chose general dentistry because it offers the greatest opportunity to manage her patients health through a variety of services: from prevention and patient education to restorative treatment - including anything from fixing a broken tooth to replacing one that's been lost - as well as cosmetic/esthetic care, which allows her to give her patients the smile they deserve.
Dr. Hamilton grew up in Franksville, WI prior to joining the public health service where she was stationed in Oklahoma. Since opening her dental practice, she has lived in and around Waunakee since 1990. In 2006, Dr. Hamilton and her husband Tim Schaap got married and moved to their farm in Roxbury where they raise Arabian horses. Outside of the office, she enjoys spending time on their farm watching their horses grow up and training her German shepherd puppy Amara.
Dr. Hamilton looks forward to welcoming you into her practice and providing you with the exceptional service and care you deserve.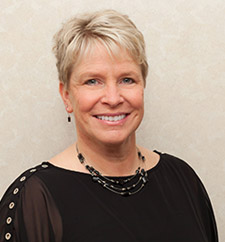 Renee •
Business Manager
Renee is the Business Manager at Dr. Hamilton's office. She has been working with Dr. Hamilton since 1998, 17 years of making sure their patients are comfortable and well taken care of. She handles our account's receivable and payables, and is always available to help patients in any way. Renee grew up in Waunakee and resides here with her husband and two boys. When not at work she enjoys time with family, gardening, volunteering at school, attending sporting events and working on home projects.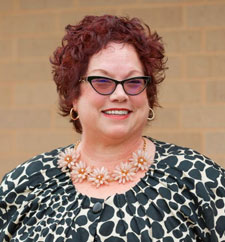 Kate •
Receptionist
When you make a call to or receive a call from our office, the friendly, cheery voice you may hear is Kate. Kate joined our practice in 2005 and has been working in the dental field for 40 years. She attended M.A.T.C. for Dental Assisting in the 1970s, but found her niche in greeting patients. One thing Kate enjoys most about her job is the interaction she has with all of our patients. Kate and her husband Bruce reside in Madison, where she enjoys gardening, relaxing in her hot tub and hanging with her English Bulldog Trixie. She and Bruce have two children, Andrew, an industrial engineer, and Abbey, who is a dental hygienist.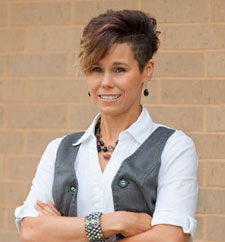 Angela •
Insurance Coordinator
Angela went to school in Green Bay for dental assisting in 1996 and assisted for 9 years. She joined Dr. Hamilton's practice in 2013 to be a part of the awesome front desk staff. She is looking forward to helping you understand and maximize your insurance benefits and schedule appointments. Insurance can be overwhelming and confusing, and she will do her best to navigate you through it. When not enjoying her time here, she loves camping, kayaking, cooking, painting, motorcycle riding, horseback riding and all animals big and small!
Angela is always looking for the next big adventure and any reason to laugh. She is also a massage therapist and enjoys helping people holistically be well. She is her son Blake's biggest fan! He keeps her on her toes with BMX racing: never a dull moment and plenty of wounds to tend to!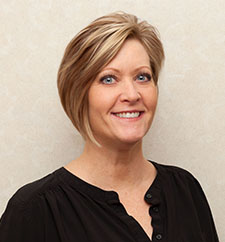 Amy •
Registered Dental Hygienist
Amy is a Registered Dental Hygienist and has been with our practice since 1991. Amy received her Associate degree in Dental Hygiene from M.A.T.C. What Amy enjoys most about her job is the lasting relationships she has made with patients over the last 24 years here in Waunakee. She has had the privilege of meeting several generations of family members and takes pride in the exceptional care she has given them over the years. Amy is a lifelong resident of Waunakee. She resides with her husband, Brian, their two kids, Max and Sam, and their dogs Pumpkin and Patch. Outside of work, Amy enjoys spending time with family at her family's lake home in Minocqua, fishing, gardening, and any and all activities that her kids are involved in.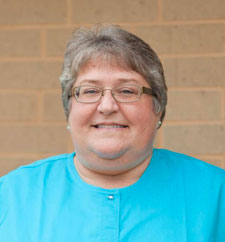 Nancy •
Registered Dental Hygienist
Nancy is a registered Dental Hygienist who has worked with Dr. Hamilton since 2001. After graduating from Madison College she worked in many types of practices including two years in Germany for the U.S. Army. She and her husband are Waunakee natives and have lived in DeForest for 18 years. They have two children - a son who is an electrical apprentice and a daughter at the UW-Madison in Biochemistry. Nancy loves meeting new patients and building relationships with patients through the years. In her spare time she enjoys swimming, reading and the outdoors.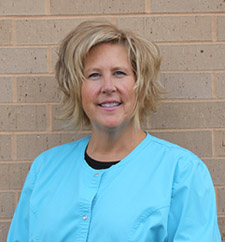 Julie •
Registered Dental Hygienist
Julie is a part-time Dental Hygienist at Dr. Hamilton's. She has been working with Dr. Hamilton for the past 2 years, making sure that her patients are fully educated and understand appropriate oral hygiene to maintain good oral health. Julie brings a wealth of knowledge and experience to our practice (33 years in dentistry). She is extremely passionate about her job and compassionate towards her patients. Putting a smile on her patients' faces is her number one priority. In her free time she enjoys gardening, sports and shopping. There's nothing like a great bargain!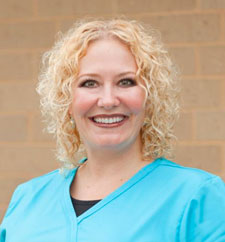 Ursula •
Clinical Dental Assistant
Ursula joined our team in 2004 and has been assisting chairside since she graduated in 1997 from Northwest Technical College. She is also currently a member of the A.D.A.A. Ursula loves dental assisting and looks forward to seeing new and familiar patients. She feels that if she can make her patient's visit pain-free, stress-free and positive, that's a great day! Outside of the office, Ursula and her husband John live by Lake Wisconsin, they have a spoiled wire-haired dachshund Rax. Ursula loves to blood track with Rax and enjoys bow and gun hunting, fishing and other outdoor activities with friends and family. Feel free to bring in pictures of your big hunt or favorite fishing story, and she may have one for you!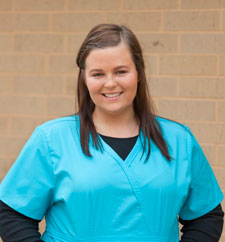 Breanna •
Clinical Dental Assistant
Breanna is a dental assistant at Dr. Jennifer Hamilton's office. Breanna loves making sure her patients are comfortable and well taken care of. Breanna grew up in Ixonia, WI and went to Oconomowoc High School and graduated in June 2012. She then attended Wisconsin Dental Assistant School in Oconomowoc and graduated in September 2012. In her spare time she loves to go to concerts, go on long walks, go see movies and hang out with her boyfriend, family, friends and her 9-year-old black lab named Brutus.