Meet your Team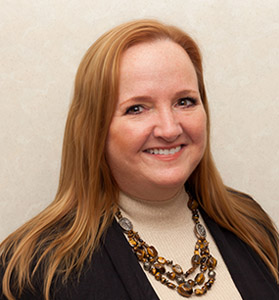 Dr. Jennifer Hamilton •
DDS
There is a reason people keep coming to Jennifer Hamilton, DDS. It's because our main goal is to improve the lives of those we serve. Dr. Hamilton has been practicing in Waunakee for over 25 years, providing exceptional customer service and quality care one patient at a time. She recognizes that her patients are unique individuals and wants to build a lifelong relationship with each one.
Dr. Hamilton attended Marquette University majoring in biology/pre-dental studies. After taking the dental aptitude test, she was invited to enter Marquette's dental school prior to receiving her bachelor's degree. She graduated from Marquette University School of Dentistry in 1989, and upon graduation was a commissioned officer in the U.S. Public Health Service. She has been practicing in Waunakee since she opened her private practice in 1990. Dr. Hamilton chose general dentistry because it offers the greatest opportunity to manage her patient's health through a variety of services: from prevention and patient education to restorative treatment - including anything from fixing a broken tooth to replacing one that's been lost - as well as cosmetic/esthetic care, which allows her to give her patients the smile they deserve.
Dr. Hamilton grew up in Franksville, WI prior to joining the public health service where she was stationed in Oklahoma. Since opening her dental practice, she has lived in and around Waunakee since 1990. In 2006, Dr. Hamilton and her husband Tim Schaap got married and moved to their farm in Roxbury where they raise Arabian horses. Outside of the office, she enjoys spending time on their farm watching their horses grow up and training her German shepherd puppy Amara.
Dr. Hamilton looks forward to welcoming you into her practice and providing you with the exceptional service and care you deserve.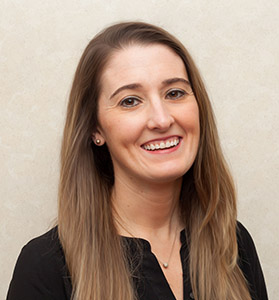 Dr. Abigail Conger •
DDS
Dr. Conger attended Creighton University in Omaha, Nebraska earning her bachelor's degrees in Biology and Psychology. It is here that she met her husband, Gabe, a Cottage Grove native. After graduation, she worked in our nation's capital at a community dental clinic serving the homeless. This experience led her to pursue a career in dentistry.
She returned to the Midwest to continue her education at Creighton and received her master's degree in Clinical Anatomy, followed by her dental degree from Creighton's School of Dentistry. Dr. Conger grew up in Fort Dodge, Iowa where her parents and grandparents still reside. She is the oldest of four children and loves visiting her siblings who live in Denver and Kansas City.
In her free time, she enjoys spending time with her husband and 1 year old daughter, Reagan. As a family, they love to be outdoors - swimming, biking, and relaxing at the family cabin in the Northwoods. Dr. Conger is thrilled to call Waunakee her home!