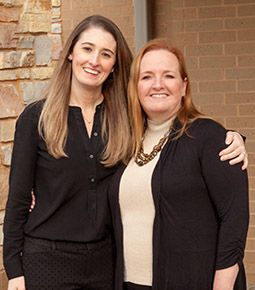 Testimonials
"From the first time I walked into Dr. Hamilton's office I was so impressed with the staff and Dr. Hamilton. They gave such good care to my son and assurance to me. They are all so kind and loving. It is a blessing to have an office full of food people to care for not just yourself but the whole family. And yes, I have my whole family coming to see Dr. Hamilton and her staff. Awesome and so very thankful are two words that first come to mind when thinking of all the kind people here.
- Tiffany N.
"I began my dental care with Dr. Hamilton in 1997. I chose Dr. Hamilton because her tagline says "Gentle Family Dentistry". She and her team are extremely knowledgeable and live up to their tagline!
- Gina T.
"Everyone was very patient with me. They didn't make me feel rushed. They treated me like a person, not a mouth with an annoying need to breathe.
- Anonymous
"The staff was so helpful in scheduling appointments quickly so I could get my crown before my wedding!
- Caitlin B.
"Jennifer Hamilton is the BEST DENTIST EVER! The "positive experience" begins from the moment you walk in the door! Her staff is friendly knowledgeable, and fun! Dr. Hamilton is gentle, kind, calming and very professional. They all help make "going to the dentist" a pleasant experience.
- Chris D.
"They enjoy their jobs and it shows! Instead of the awkward silence I've experienced with other dentists, they kept me calm and entertained the whole procedure!
- Anonymous
"After moving to Waunakee in 2010 one of the most difficult things I faced was trying to find new health care professionals for our family of six. We truly lucked out in choosing Dr. Jennifer Hamilton as our dentist! She is caring and professional and her staff are the BEST ever! So glad we go here for our dental care.
- Cathy J.